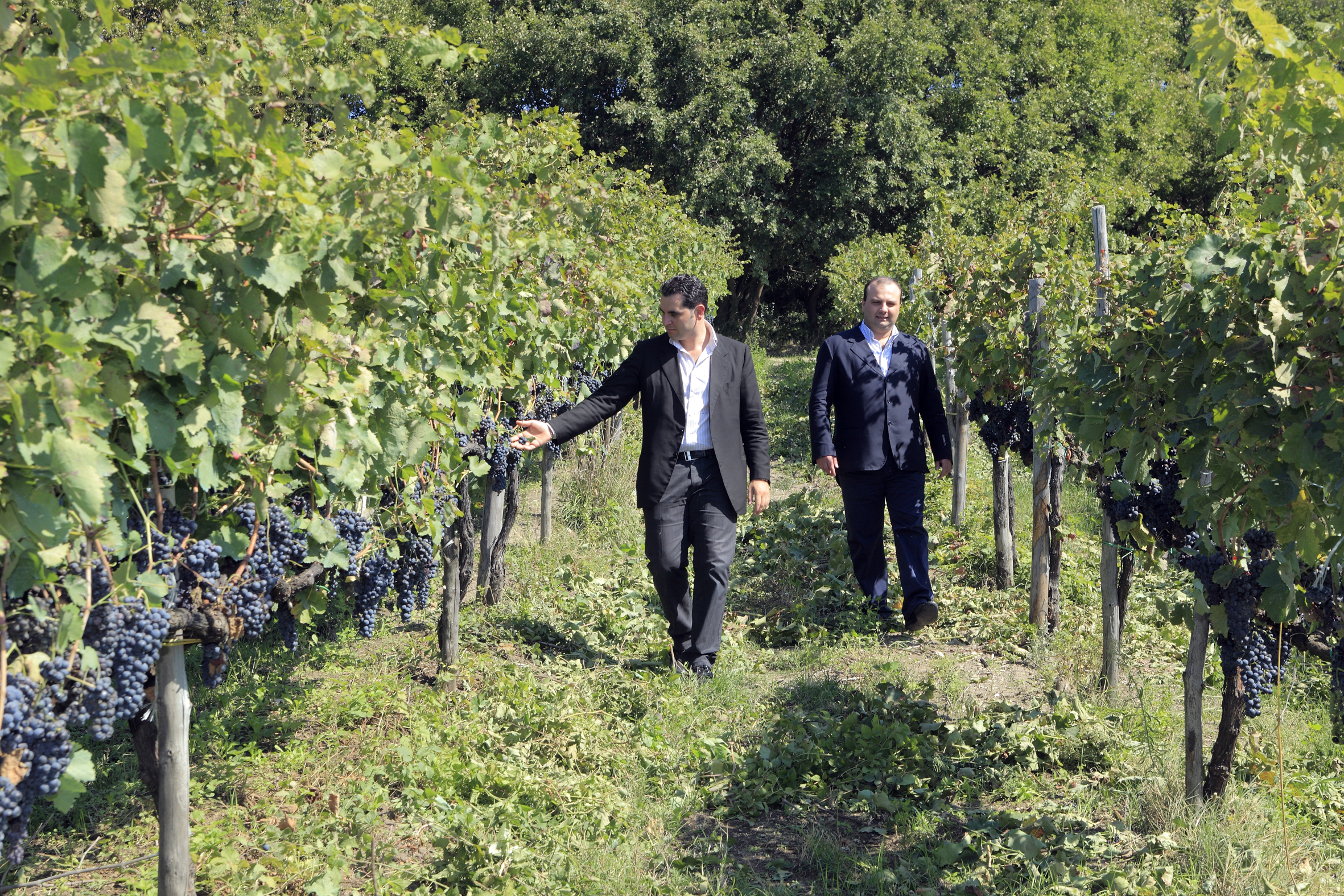 Femia
The winemaking tradition of the Todisco's family begins at the end of the second half of the nineteenth century, when Gaetano Todisco, who returned from America where he had emigrated, he decided to start growing vines on owned lands. At the time, most of the fields was intended for the cultivation of cereals and vegetable plants and only a small part in the production of wine grapes. At the beginning of '900 the trend changed and the screw began to be more and more present in cultivated fields by Gaetano.
The tradition continued with his son Giuliano, animated by the same passion and dedication to producing quality grapes. Giuliano tied important trade agreements with the buyers of the time until the advent of the Second World War, in which he committed to the front in defense the motherland. In war, Giuliano was taken prisoner in Libya where he remained for three years.
In captivity the management of the fields passed to his wife who preserved the cultivation of grapes. Back home, Giuliano took back what he had stopped years ago, until the '70s, a time when the occupancy of the land passed to his son Giovanni, who today along with their sons, Giuliano and Marco Todisco, continues the tradition of his grandfather and his father.
Today, Femìa is established and respected in the markets for the production of quality wines, such as Fiano di Avellino DOCG and Taurasi DOCG.
The farm cover an area of 9 hectares from which annually produces 30,000 bottles about, that they are marketed on the Italian and foreign markets.